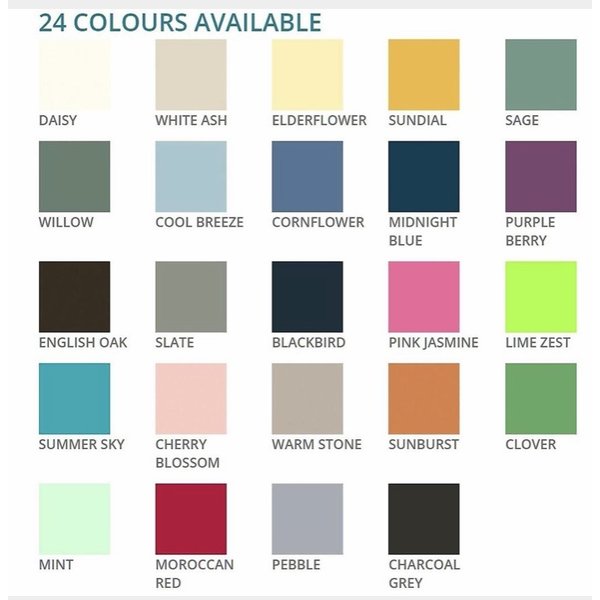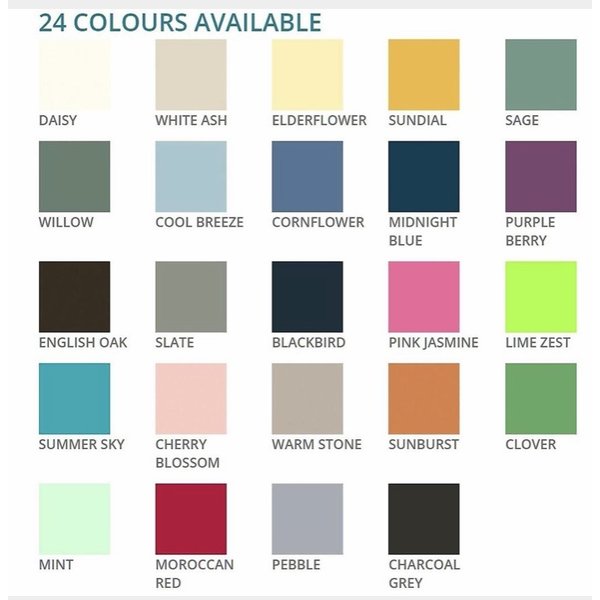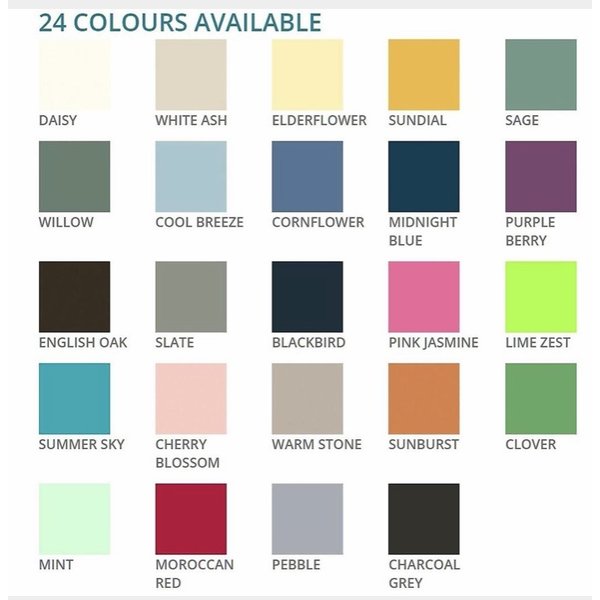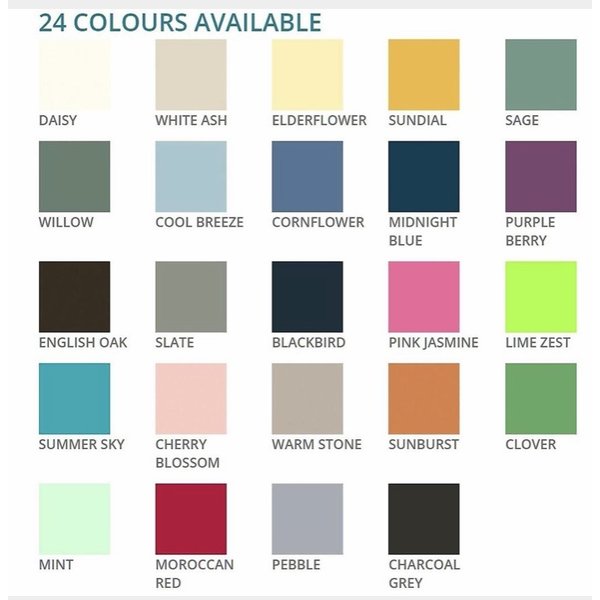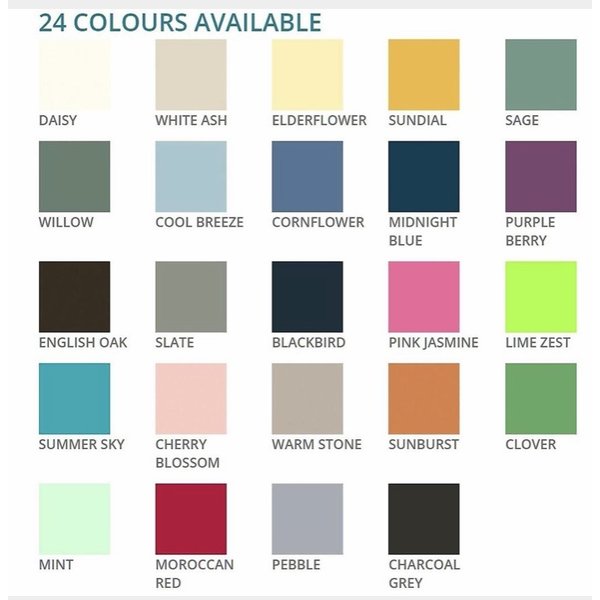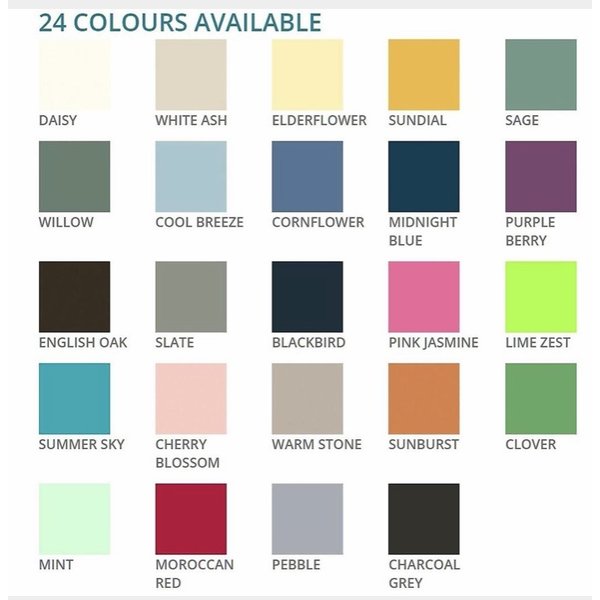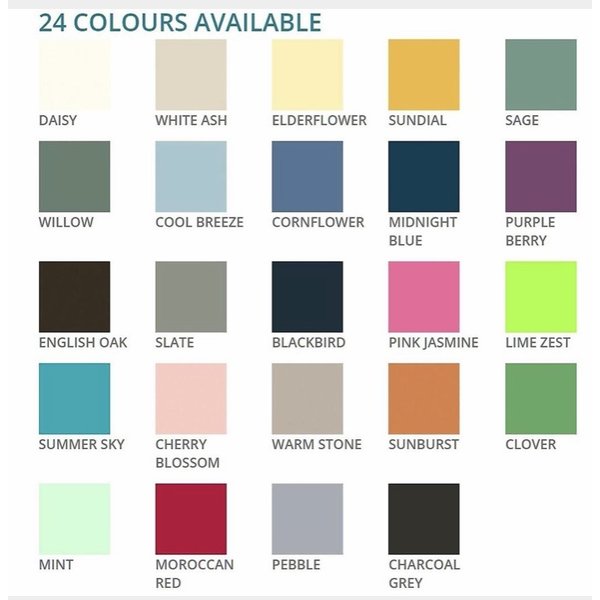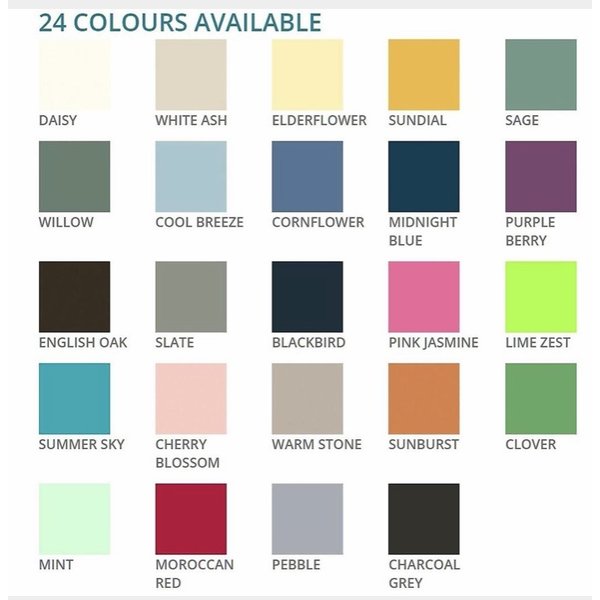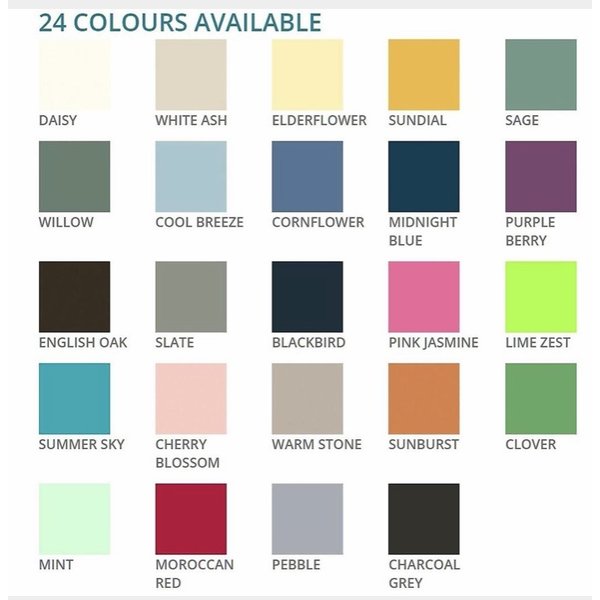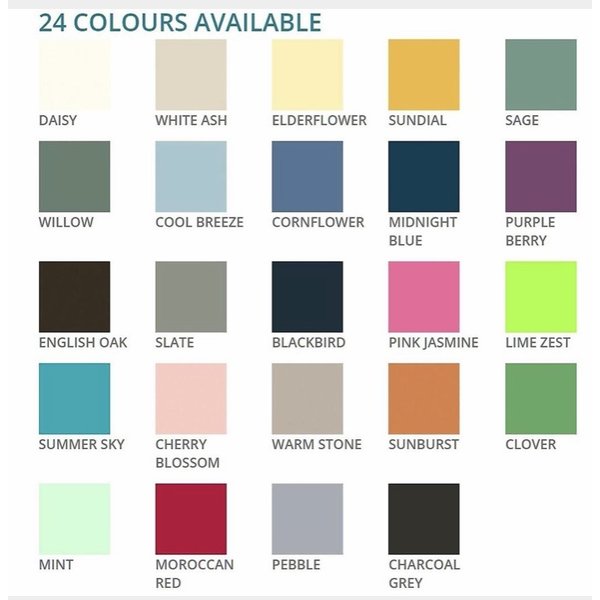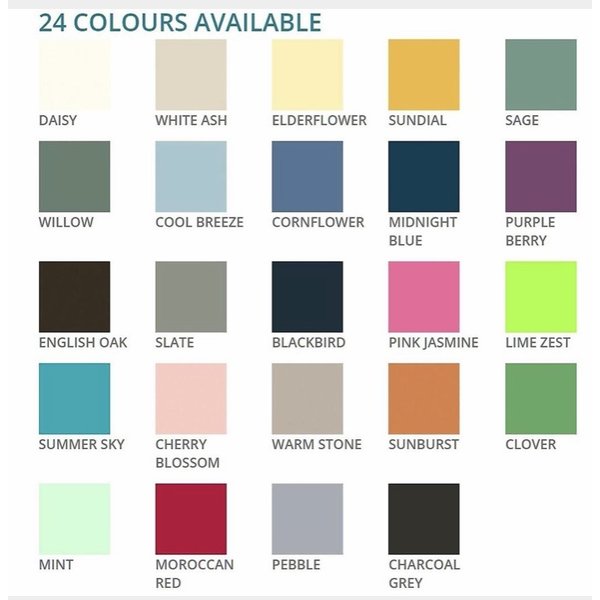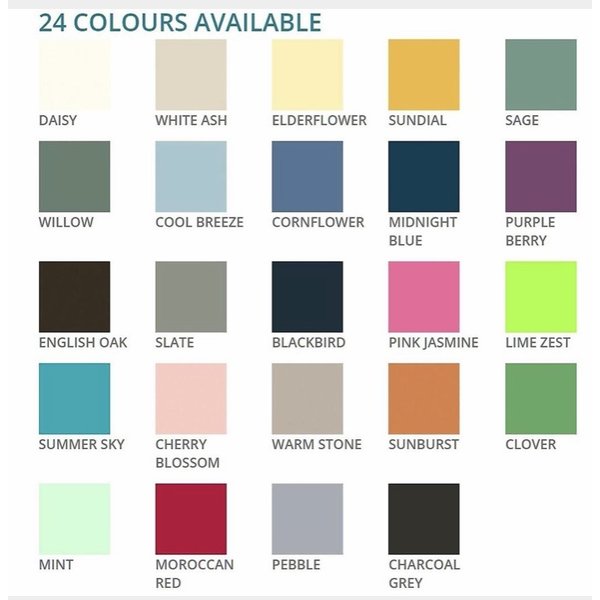 This item is local delivery or click and collect only!  It can not be shipped and a charge will be levied if an order is placed and has to be refunded.
Ronseal Ronseal Garden Paint
Information
Use Ronseal Garden Paint to add colour to almost anything in your garden, not just wood! It can be used on other garden substrates too such as metal (Primer may be needed), terracotta, brick and stone. It adds colour, waterproofs, and will resist cracking and peeling. It's rainproof in 1 hour. Available in 24 colours.
Add colour to your garden
Water-based garden paint
Colour lasts up to five years
Rainproof in one hour
Prevents cracking and peeling
Fantastic protection against weathering
Please note this item can NOT be shipped.  It is for in store, click & collect or local delivery* only.  A prohibitive shipping cost will apply if you try and select shipping to the UK.
© Copyright 2021 Clock's Home and Garden